Article originally posted on www.dairylandinsurance.com

(opens in new tab)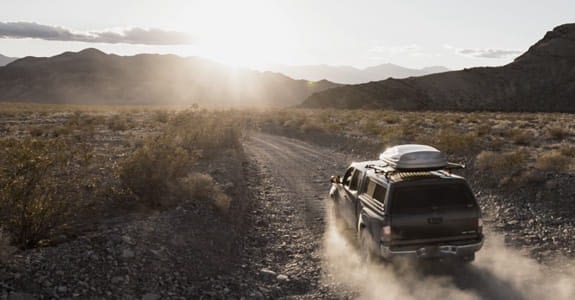 Missing payments resulting in a car insurance lapse is more common than you might think. It happens, and you're not alone. We're here to help you get back on the road quickly and legally, while also helping you understand and avoid penalties like having your license revoked or worse—jail time in states like Montana and Kentucky if you're caught driving without insurance.
What to do if your car insurance lapses
If your car insurance lapses, the best course of action is to immediately contact your car insurance carrier and resolve the issue by restarting it. In most cases, if you act quickly, the matter can be resolved instantly and with minimal penalties for you and your record.
However, make sure you don't drive your vehicle until your coverage is restarted—the consequences of doing so can be severe.
The consequences of an insurance lapse
Not having insurance coverage: The reason it's important to resolve a lapse in coverage immediately is that, by definition, you aren't covered by car insurance. Not being insured exposes you to numerous risks, and in states like Iowa, those risks can include:

Being personally liable for any damages you may cause while operating your vehicle during this time
Your license being revoked
Your car being seized
Fines

Rate increases: Once you restart your policy, your premium may be higher depending on how long you go without coverage. If you miss a payment by even one day, your insurer may charge a flat late fee due to the risk involved with a potential lapse in coverage following your grace period. Worse yet, if your insurance does lapse, you'll likely be considered a high-risk driver and have a more expensive premium once your insurance is restarted.
Difficulty resuming coverage: After an insurance lapse, you might be considered a high-risk driver by your insurer, which could lead to you needing to reapply for a new, more expensive plan. Depending on the circumstances of your lapse in coverage, some insurers might even view you as too high of a risk and deny coverage to you altogether.
Impact on your driving record: In many states, such as California, auto insurance companies may be required to notify the Department of Motor Vehicles about your lapse in coverage, which could lead to it being noted on your driving record.
Avoid insurance lapses by making payments on time
There are several steps you can take to help avoid missing payments.
Set up automatic payments for your insurance premiums. This can be done by logging into your account, or via the Dairyland mobile app.
Routinely check to ensure the card and account information on your file is current to prevent any errors that might stop your autopayment from completing successfully.
Add a reminder on your calendar or phone before each due date if you don't use autopay. This is a good way to help avoid late payments.
Car insurance lapse grace period
While auto insurers typically don't offer an actual grace period, most have policies available that that won't cancel as soon as you miss a payment. These policies cancel after a period of time—often 10 to 15 days after a missed payment.
Many states have laws that protect drivers from having their insurance policies canceled without advance notice from the provider. In most cases, your insurance provider will notify you when you miss a payment and let you know if your coverage has already expired or if you have time to make a payment to avoid a lapse.
Whether or not your insurance does lapse, missing a payment will likely incur late fees, and you'll still need to pay for the time that you're insured after the missed a payment.
The details of your insurer's missed payment notification policy are in your contract. Reviewing those details can help ensure you won't lapse.
Related links
Find out the minimum car insurance requirements you need to stay covered. If you're still not sure, contact us and we can help.
When reinstating your car insurance after a coverage lapse, you may need an SR-22 to prove you're insured.
Dairyland® is affordable insurance that works for you.
No matter what journey you're on, we're all driving down the same road. And we're here to help protect you when you need us most. For decades, customers like you have trusted Dairyland® for:
Car insurance
Motorcycle insurance
We offer customized coverage, money-saving discounts, flexible payment options, SR22s, and outstanding customer service.
Contact Southern Trust Company today to experience the Dairyland® difference for yourself.
Filed Under: Auto Learning Center
|
Tagged With: Auto Insurance